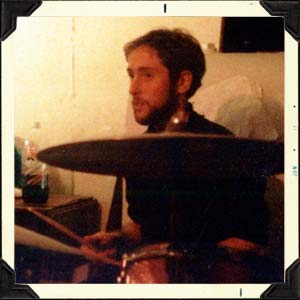 Original 1998 Questionaire
NAME: David Spiro
AGE: 34
BIRTHDAY: October 7, 1964
SIGN: Atheo the atheist
HEIGHT: Bigger than you.
MARITAL STATUS: 10 years as of June 2001.
CHILDREN: Lily and Josh
INSTRUMENTS: Bass, guitar, recorder, oboe, banjo
FAVORITE ARTIST: Baby Jesus
BIGGEST INFLUENCE: Baby Jesus
FAVORITE COLOR: Whatever Baby Jesus wants me to like.
FAVORITE FOOD: Anything reptile.
FAVORITE DRINK: Start with a Guinness and work from there.
FAVORITE TV SHOW: Red Sox, Sunday afternoon, mid June.
FAVORITE BOOK: The one with Baby Jesus.
FAVORITE MOVIE: Samurai Trilogy.
FAVORITE STORE: The packie store.
LIKES: Baby Jesus and tidal pools.
DISLIKES: Atheist scientists and the stock market.
FUTURE GOALS: To get to heaven.
OTHER INTERESTS: Dinosaurs, especially Allosaurus and ospreys
IF YOU HAD A ROUND TRIP IN A TIME MACHINCE, WHERE WOULD YOU GO?: I'd relive the past three years (1998–2001) in a continuous loop (though I don't think Jillian would appreciate giving birth over and over again).